Our Mission Began in 2016
We are determined to prevent distracted driving from Smartphone use
Our mission began in 2016 after a founder lost an employee in a fatal vehicle accident.  That moment solidified a commitment to prevent distracted driving and save lives.  After a thorough review of many flawed solutions, Live Undistracted was formed to provide an efficient, reliable solution to this major problem.
Annual Deaths caused by Smartphone Distraction
Injuries Annually caused by Smartphone Distraction
Vehicle Accidents caused by Smartphone Distraction
Smartphone Related Accident Cost in the Commercial Trucking Industry
Designed with the fleet manager, safety director, and employee in mind. It simply tracks, confirms, and reports that the driver is compliant with your cell phone policy.
PhoneSafeTM automatically knows when the vehicle is taken out of and put back in to Park, triggering SafeMode.
The PhoneSafeTM System respects driver privacy. Our system only listens for a signal from the vehicle that it is out of Park.
Fleet, route and safety managers get real-time alerts for phone policy violations with PhoneSafeTM 's reporting capabilities.
The PhoneSafeTM system from Live Undistracted addresses this issue by allowing Fleet Managers to effectively enforce their phone policies, promote good driving habits and eliminate the phone as a safety hazard for their drivers.
The PhoneSafeTM System simply uses the vehicle's data to shut down the phone screen when the vehicle is in motion.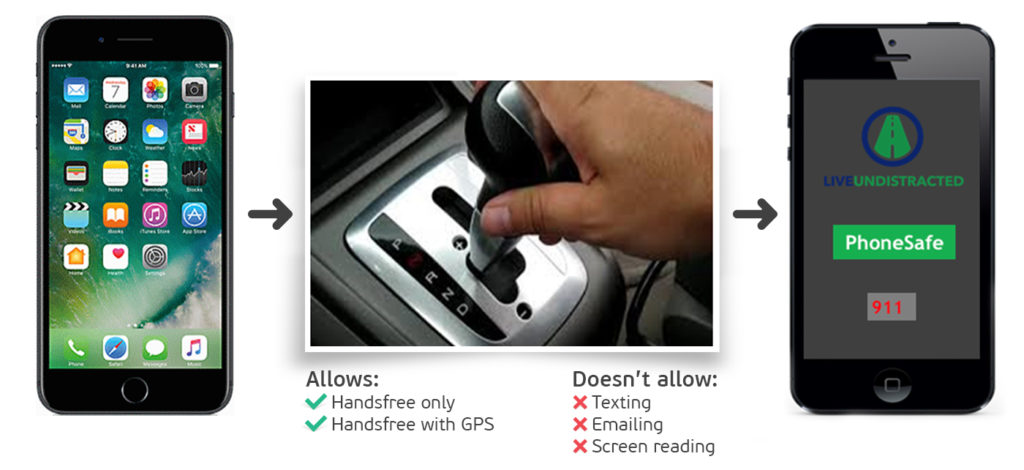 Texts & Emails are still received but can only be seen when your vehicle is not in motion.
A quick and easy download. Overcome any objections with the privacy of a one-way only system (listening) and incentives tied to procedure adherence.
The PhoneSafeTM System easily integrates with your existing telematics solution or for those without this technology – an OBD Dongle is provided as an easy workaround.
Real-time reporting provides fleet managers the insight and confirmation required to know their drivers are complying with phone policies. Driver SafeMode Status is continuously tracked and alerts are sent immediately for any potential unsafe condition.
We always strive for elaborate results and do our best to meet our customers' needs.
Amazing customer experience all the way through! I've had some bad experiences in the past but this was just great!
Great service! I was treated in a serious and professional way despite asking a thousand questions. Superb!
High quality and friendly encountaring from start to finish. Recommended to everyone who values real quality!
Give us a Call 1-888-499-9240 and we can set you up, or read more about our services here
Discover our latest news and gain more information about our new technology.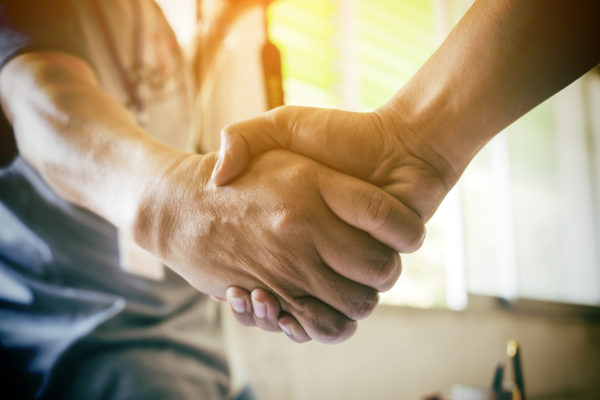 Mundell to lead the commercialization of innovative technology to prevent distracted driving… Research Triangle Park, NC –April XX, 2020– Live…
Live Undistracted is dedicated to the Prevention of deaths, injuries, cost, and liability associated with distracted driving from unsafe Smartphone use.