The PhoneSafeTM System simply uses the vehicle's data to shut down the phone screen when the vehicle is in motion.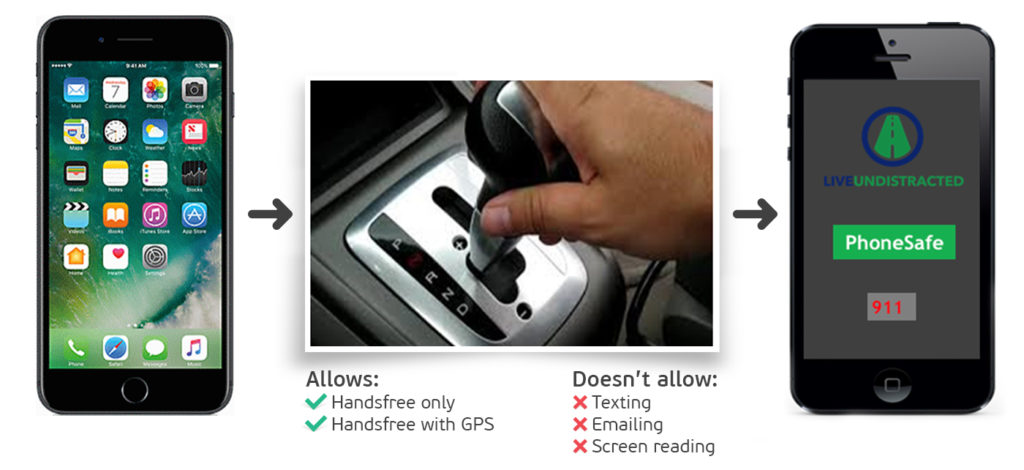 Texts & Emails are still received but can only be seen when your vehicle is not in motion.
A quick and easy download. Overcome any objections with the privacy of a one-way only system (listening) and incentives tied to procedure adherence.
The PhoneSafeTM System easily integrates with your existing telematics solution or for those without this technology – an OBD Dongle is provided as an easy workaround.
Real-time reporting provides fleet managers the insight and confirmation required to know their drivers are complying with phone policies. Driver SafeMode Status is continuously tracked and alerts are sent immediately for any potential unsafe condition.
Confirm your drivers are in Safe Mode using our cloud-based dashboards and analytics. Detect and report on unregistered phones.
To use the phone, simply pull over to a safe spot and put the vehicle in park. Hands-Free capabilities can be authorized by the fleet administrator.